Everyone knows flowers make an excellent gift, but they make even more of an impact when given on dates other than the big, "obvious" dates. Here we'll go through some of the dates to mark on your 2023 calendar to send flowers (and don't forget, with Bloom's easy online ordering, you can select a dates four months in advance when placing your order, so no need to worry about missing an important occasion!).
Palentine's Day: Feb. 13, 2023 (workshop on Feb. 5, 2023)
Despite it being a huge flower holiday, we don't actually do deliveries for Valentine's Day. Why? Because we focus only on local flowers, we have to preorder before a big holiday. Last-minute ordering for holidays like Valentine's Day puts extra, undue stress on us and the local farms we work with. Plus, prices are always much higher around Valentine's Day, which makes it hard for us to keep our flowers affordable and maintain our mission of sharing the joy of flowers with more people.
Instead, why not celebrate Palentine's Day? That holiday focuses on your best friends, and falls on Feb. 13, one day before Valentine's Day. This year we're hosting a Palentine's Day bouquet-making workshop on Feb. 5 at Good News Wine. More information is available on the ticket page here. See you there, and bring a friend!
International Women's Day: March 8
Celebrate the women in your life for their achievements and push for parity on this holiday! The 2023 theme of International Women's Day is #EmbraceEquity, and you can give a colorful embrace with a bouquet of local flowers. International Women's Day is an important holiday because it reminds us to think on the progress our society has made toward gender equality and women's empowerment — while not forgetting the long way we still have to go.
Easter: April 9, 2023
Easter Sunday is an important holiday to many people (about 80 percent of Americans say they celebrate the Christian holiday), and it's a holiday where family gatherings often take precedence. If you want your brunch table (or dinner table) to look its best for your whole family, a fresh bouquet of local flowers is one of the easiest and best ways to do so! Our standard delivery day is Monday, so if you're interested in having a special order of Easter flowers delivered on the Friday before the holiday, reach out to us!
Administrative Professionals' Day: April 26, 2023
Send a thank-you to the people who keep your workplace running on Administrative Professionals' Day, celebrated on Wednesday of the last full week of April. This is a holiday first celebrated during World War II to celebrate the flexibility, organizational skills and quick thinking of the secretaries, administrative assistants, office managers, receptionists and others, who were in short supply during the war.
Cinco de Mayo: May 5, 2023
Instead of bringing yet another bag of chips to the party this year, how about bringing a fresh bouquet of locally grown flowers? A bouquet will brighten up the space, bring out fun colors, and can be enjoyed by everyone! By the way, Cinco de Mayo isn't an independence day as some people think, but is a celebration of the Battle of Puebla, a victory of Mexican forces over the French army in 1862. You can read more about the holiday's origins in the New York Times.
National Nurses Day: May 6, 2023
Nurses should be celebrated every day for the role they play in keeping people healthy, and in fact they have an entire week dedicated to their profession. May 6 is National Nurses Day, and a fresh bouquet of local flowers would be appreciated by anyone with an eye toward good health, as it has been proven that flowers can improve your mental health and mood (especially yellow flowers, according to a study published in 2021). Celebrate the nurses in your life with a delivery of local, fresh flowers.
Teacher Appreciation Week: May 8–12, 2023
Teachers have a vital job educating and shaping the next generation, and work long hours for low pay. They deserve all of the thanks we can give to them for the hard work they put in, and a fresh bouquet of locally grown flowers is the least we can do during Teacher Appreciation Week, which is celebrated during the first full week in May.
Mother's Day: May 14, 2023
Where would we be without our mamas? Say thank you to mom on Mother's Day however you can, whether it's breakfast in bed, a fresh bouquet of locally grown flowers, both or even more! We always offer a special arrangement for Mother's Day, including combinations of flowers and mini-cheesecakes, flowers and natural soda or shrub syrup, or flowers and personalized bracelets. Stay tuned to see what we do in 2023!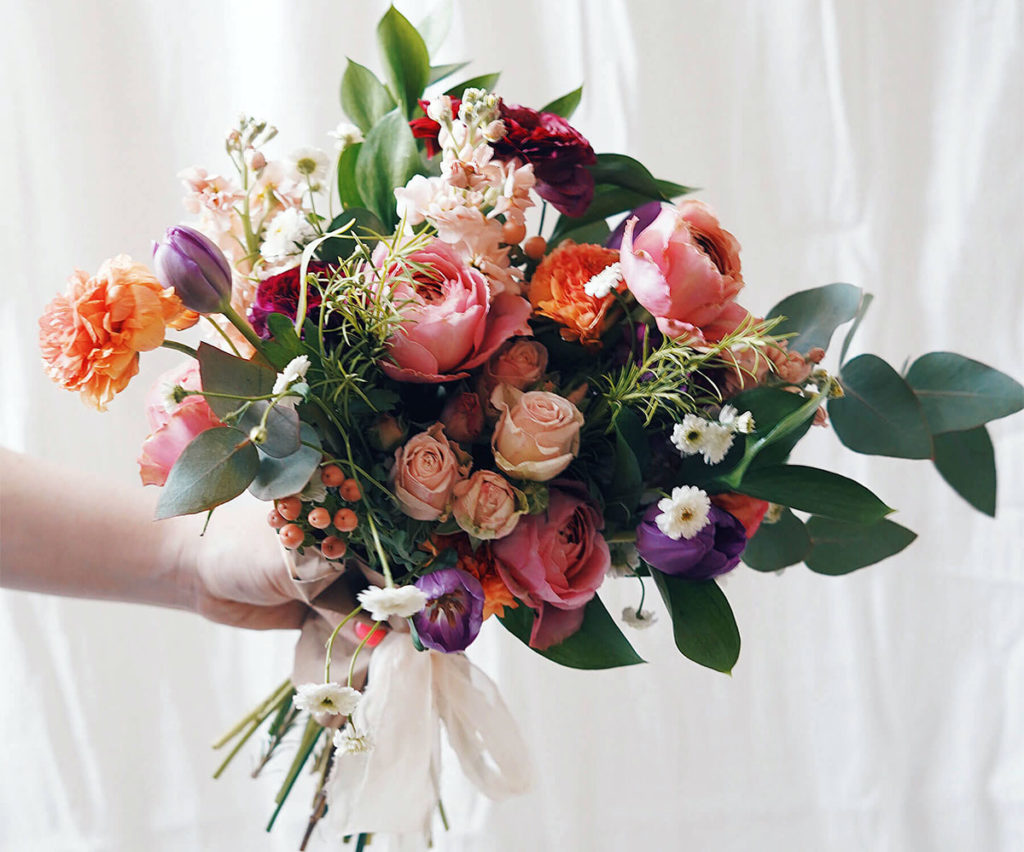 Graduation: May 19–21, 2023 (Sacramento State); June 16–18, 2023 (UC Davis)
Flowers are an excellent way to congratulate someone moving on to their next stage of life, and graduations are no exception. Local flowers are the best kind to gift to a new grad because they smell better, are more sustainable and support local farmers. Check with your grad's school to confirm their graduation or commencement date, as local schools are spread over a variety of dates. Find Sacramento State commencement info on that university's website, and UC Davis commencement info on its website (both universities will hold ceremonies at the Golden 1 Center in Sacramento this year). Info on the Sacramento City Unified School District graduations will be posted online.
Father's Day: June 18, 2023
Dads appreciate flowers too! Say thanks to your pop for everything he does by gifting a bouquet of locally grown flowers. He can appreciate the different varieties from area farms, and the support your purchase provides to the local economy.
Grandparents Day: Sept. 10, 2023
Grandparents play a special role in our lives, inspiring and enriching the lives of their kids and kids' kids alike. Whether you have a grandma, a granny, a yaya, a grampa, an ojisan, a "grumpa" or something else, show your appreciation this year and encourage them to stop and smell the locally grown flowers this year by sending a bouquet right to their doorstep. They'll appreciate the vibrant colors of our local varieties.
Boss's Day: Oct. 16, 2023
It can be a lot of work to lead an organization, large or small, and bosses deserve recognition for their mentorship, guidance and vision. National Boss's Day was started in 1958 by Patricia Bays Haroski, who chose the date because it was the birthday of her dad, who also served as her boss at an insurance firm in Illinois. The holiday has grown to widespread acceptance, and is a great time to send flowers to someone you admire.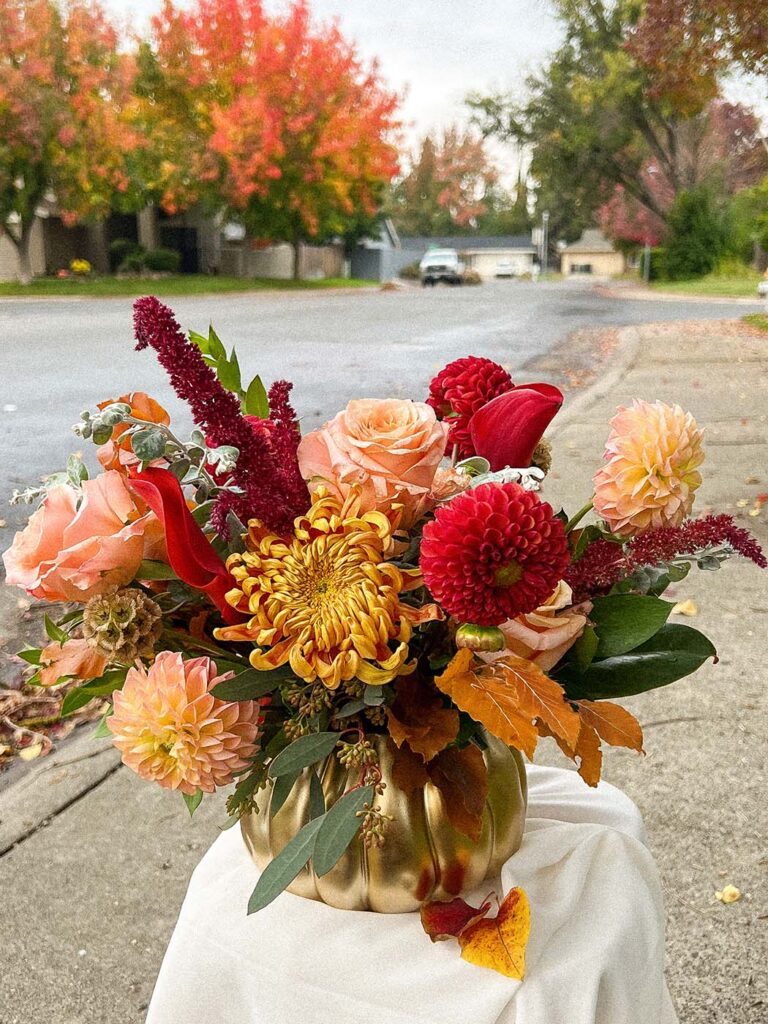 Thanksgiving: Nov. 23, 2023
The act of giving thanks can do more than bring a family around the table for a delicious meal: It can actually make you happier, according to at least two separate scientific studies. Brighten up your table with a fresh arrangement of locally grown flowers from Bloom and everyone will have something to talk about (a couple suggestions: the number of local flower farms near Sacramento, the reduced carbon footprint of buying flowers locally). We always offer a special Thanksgiving arrangement, so keep an eye out for our 2023 offering!
Christmas: Dec. 25, 2023
Christmas is always another great time to gather with family, and family tables always need a focal point: That's where flowers come in! A fresh bouquet of locally grown flowers is the perfect addition to your Christmas dinner table, and will make it look more festive, welcoming and vibrant. Plus, flowers are the perfect gift for the person who has everything because they are always unique (no two bouquets are exactly alike) and can be composted when finished.