Enter your ZIP code to see if we're bringing fresh blooms to your neighborhood yet! The Bloom delivery areas are constantly expanding, so if we aren't in your neck of the woods yet, enter your email and we'll let you know as soon as we're ready.
Sacramento flower delivery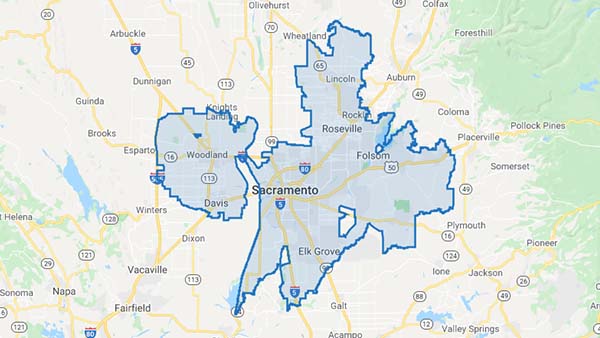 Bloom is a flower subscription delivery service based in Sacramento, California. We deliver fresh flowers all over the Sacramento area, including areas like Midtown and Downtown Sacramento, Land Park, Pocket/Greenhaven, South Sacramento, Oak Park, Arden, Fair Oaks, Elk Grove, Davis, Woodland, and Roseville. Recently we have expanded into limited areas of El Dorado County, including El Dorado Hills, Cameron Park and Shingle Springs. We deliver flowers to lots more areas in and around Sacramento than listed here, so use the ZIP code feature above to see exactly where we deliver, and contact us if you have any questions.
Because we focus on delivering fresh flowers grown as close to Sacramento as possible, we do not ship our items.