Growing any kind of flower requires patience, but did you know the process for tulips takes almost an entire year? That might be why I can't stop talking about them.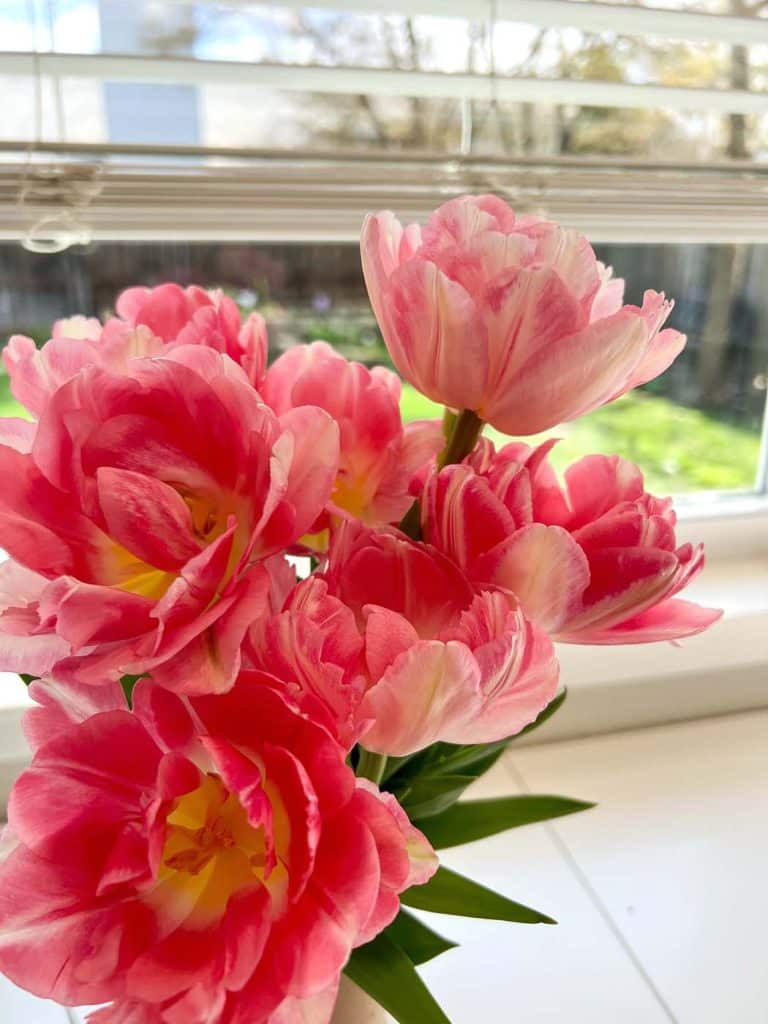 Ordering and planning
The process started way back in the spring of 2022 when we ordered thousands of bulbs. They didn't arrive until September, and even then it wasn't time to fully enjoy them yet: First we had to put the tulips to bed in the cooler to chill for months! After another seemingly never-ending wait, we finally got to plant them in December. Then came even more waiting … and waiting … and maybe some singing to the bulbs just a bit … and somehow, it's all been worth it!
Harvesting tulips
Just look at these beauties. Every one of the tulips I have pulled out of the ground has been more beautiful than the last.
Did you know tulips are harvested by pulling the entire plant out, bulb and all? Each plant only provides one cut flower. If you are growing tulips yourself and want them to come back every year, you can leave the bulbs in the ground — but then you also can't cut from them. On the other hand, if you cut your tulips you can get an extra 6 inches or so out of them.
Caring for tulips after they're cut
They start out very green, and as time passes they puff up and develop beautiful colors. And when they start to open, WOW.
When you put your tulips in a vase, they'll keep growing. They'll probably need more water than you might think, so be sure to check the water level in your vase often. And if you have other flowers in there with the tulips, the length might not match after a couple days. Here's how to take care of that:
Tulip bunches and bouquets in Sacramento
Tulips are available now on our website in bunches of five and can either be picked up from us in the Pocket / Greenhaven area of Sacramento or added to an existing delivery. (What's that? You don't already have a subscription?? Let's get that corrected.)
Click here to order a bunch of tulips.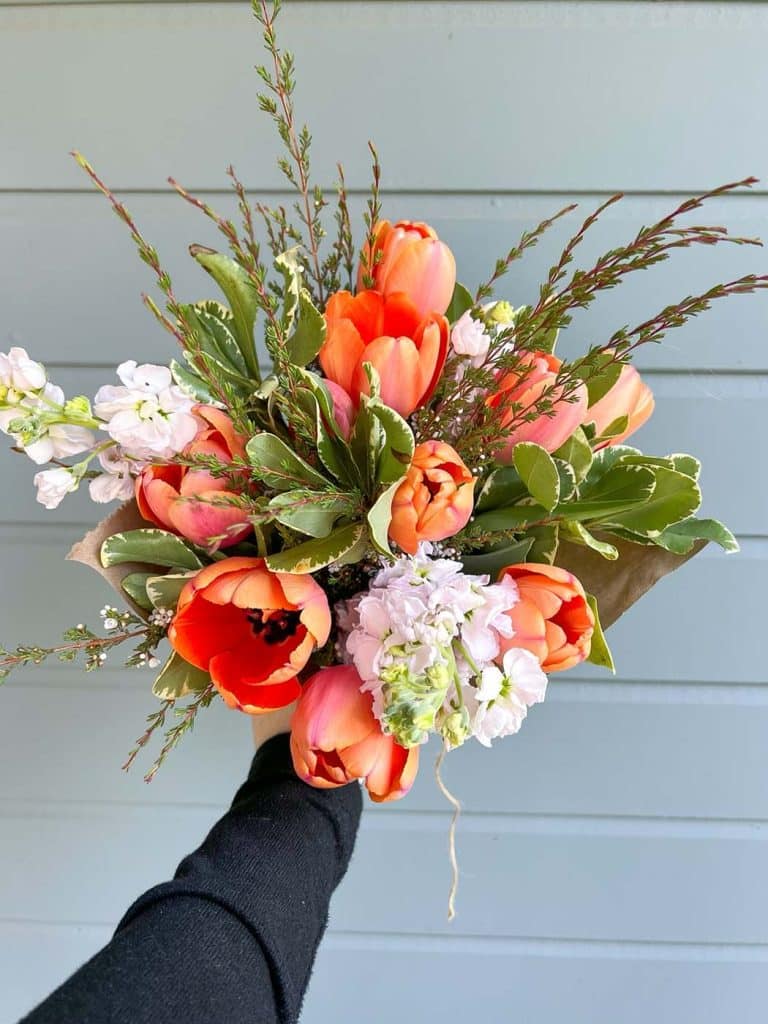 I also have a special tulip bouquet than can be ordered individually or in a vase. The special tulip bouquet can be delivered on its own — no existing subscription required. Click here to order an arranged tulip bouquet.
More tulip tips
By the way, here are a couple tulip tips I've posted over on Instagram: